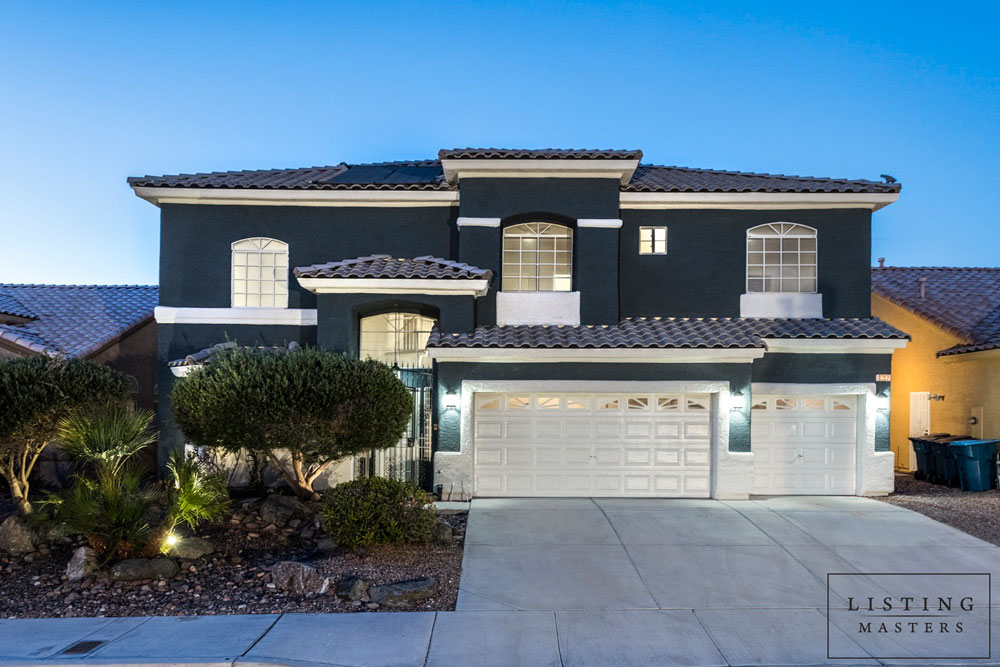 Dwight just landed his dream job and was planning out his relocation to California. Everything was in place, but his house was still sitting on the market. He was just a few months out and hadn't received any offers. He was about to lose hope when he met our Listing Masters team.
Sell and meet your relocation deadline
Dwight's 3,000 square foot home was extremely outdated. It had builder-grade bathrooms, carpet, kitchen, and flooring. During our consultation, we immediately knew why Dwight's home hadn't sold. In other words, he was just a few thousand dollars away from making ten's of thousands more. We could sell his home quickly once and for all.
Dwight was already feeling overwhelmed. He had accepted his job offer and secured a new place to live. Consequently, most of his money was budgeted for moving expenses and he didn't have any energy left to make changes himself. He sounded just like so many of our other clients. The best part is, we had a solution he never even thought of. We told Dwight that we could take care of everything. We'd upfront the cost of all renovations and repairs and manage all the details. His home would look brand new by the time our crew was finished and he'd have some extra moving money to take with him. Although excited, it all sounded too good to be true. Dwight wanted to make sure his house would actually sell.
Every client we have ever worked with has sold their home for more. We have the process of adding value down to a science. Working on more than 700 homes made it simple for us to know exactly what Dwight's house was missing and how we could speed up his relocation. We assured Dwight that he was in good hands and didn't have to worry about a thing. Confident that we could finally sell his home, he allowed us to renovate.
Simple renovations make a big difference
Most of the changes in his house were simple. Many of our client's kitchens are severely outdated. The cabinets needed replacing and repairing. The countertops had an old granite that we changed as well. With a new vision, this kitchen was looking move-in ready in no time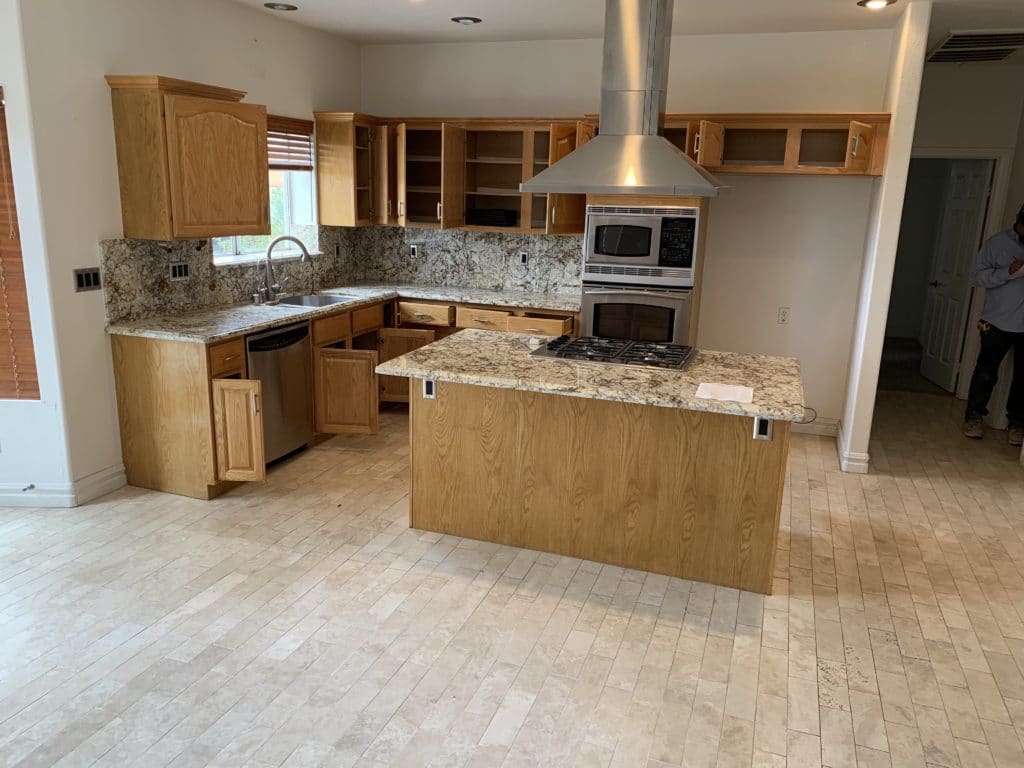 Usually, the outdated homes we work on have awful flooring. Many times it is Linoleum or grouted tile. With a short relocation deadline, we had to make a decision quickly that would add lots of value. And Dwight's house was working to our benefit. The first floor had beautiful, marble flowing through the kitchen and living room. Instead of removing it, we decided to compliment it. We painted the adjacent walls a clean, neutral color and buffed up the floor. We even installed a custom Shiplap wall in the living room to add some extra decor.
Flooring can transform your house
The carpet throughout the whole house was a different story. After years of wear and tear, Dwight's carpets needed to be updated before his relocation. It was stained and starkly contrasted the rest of the house. Upstairs and downstairs we swapped it out for brand new, padded carpet.
Most of the upstairs was spacious. However, the master bathroom felt cramped. It had a standing tub and walk-in shower that did not fit well. To bring some elegance to this room, we opted for a freestanding tub with a tasteful chandelier. Additionally, we changed out the glass in walk-in shower and retiled the entire unit. We also swapped out the flooring for a wood laminate and tiled the fireplace. On the sinks, we installed Quartz countertops with matching fixtures.
The remainder of the upstairs was a simple fix. In the secondary bathroom, we repainted the cabinets white, changed the countertops and fixtures, and updated the flooring. It was an instant transformation.
Dwights home with good bones also had a beautiful backyard. He had custom-built a grill and pool. Surprisingly, they were both well kept. The grill area just needed a fresh coat of paint, and the pool needed minor repairs. To finish it off, we decided to paint the entire exterior a midnight blue. Now, not only would the inside of the home stand out so would the outside.
Remodel, sell for more and relocate
From front door to back door, Dwight's once outdated home looked like a million-dollar mansion. Renovations for his relocation cost around $40,000. Most importantly, we added $25,000 more value into his home and closed in a little over a month. Dwight ended up making $100,000 more on the sale price! He was finally ready to move to California and begin his new adventure.
Dwight is just one of our many happy clients with a success story like this. Because of our expertise as real estate agents and professional renovators, we were able to offer him a service no one else could. From the moment we walked in his door, he knew exactly how much his renovation would cost and that his house would sell. Most importantly, we were able to make his relocation that much simpler. Dwight was updated through every step of the process. And, there were no surprises. In the end, he made a ton of money and we got a beautiful listing.
Ready to sell your home for more? Contact us and schedule your FREE consultation. After that, connect with us on Facebook and Instagram.