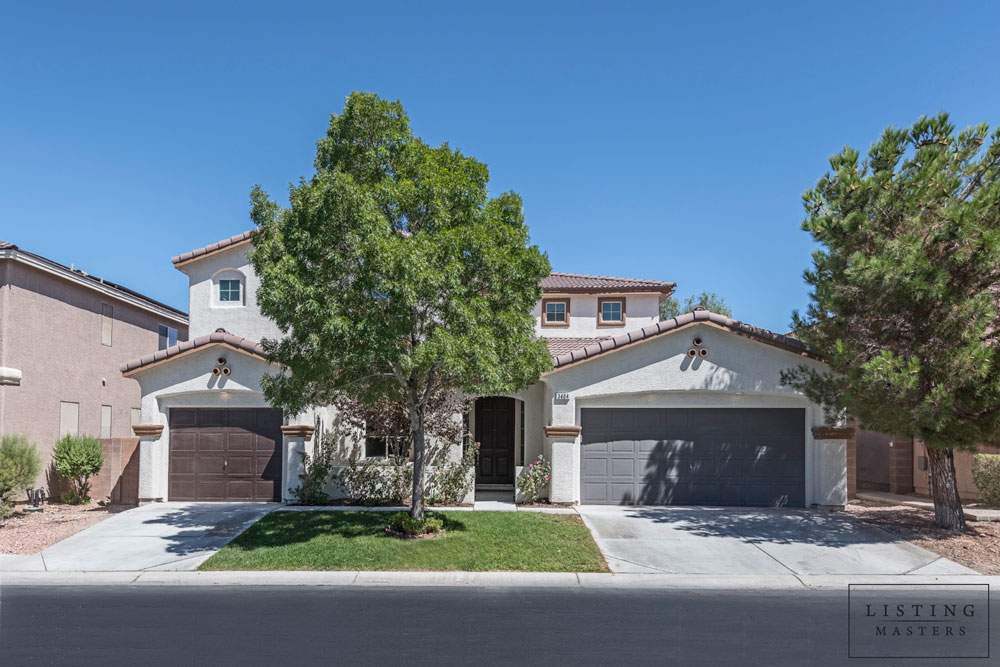 Travis and Camille were moving out of state, and urgently needed to sell their home. They had listed their house and it sat on the market for 80 days with no offers. They scheduled multiple open houses but had no showings. Listing Masters had a plan for home renovations that would resolve their struggles.
Their house overall was in good shape but was antiquated. It had builder-grade floors and cabinets. Extreme colors were painted in multiple areas and the countertops needed to go.
It was valued at $380,000 but we knew with $40,000 in upgrades, we could help their house sell for $75,000 more. Travis and Camille were concerned that this was too good to be true. They couldn't quite understand why would we offer this service with no strings attached.
Don't throw your money away
It doesn't make sense to give away your hard-earned money to an investor. You shouldn't miss out on the profit you deserve from a buyer either. That's why Listing Masters is able to offer our renovation and buying/selling services. Our team knows all sides of real estate. You are just a few thousand dollars away from making tens of thousands more on your home.
We assured them that we would front the money for all of the renovations. Our team included professional renovators and designers that would transform their home. Travis and Camille wouldn't have to worry about their house selling. With over 10 years of experience under our belt, we knew that this house would sell fast and for a big profit. Feeling confident in their decision, they promptly gave us the green light to begin updating their home.
Home renovations can add value
In weeks, our expert team transformed their drab home into a hot ticket item. We installed dark brown flooring and redesigned the cabinets and island. These changes were valued at $7,500 but were able to do them at a wholesale cost with discounted labor.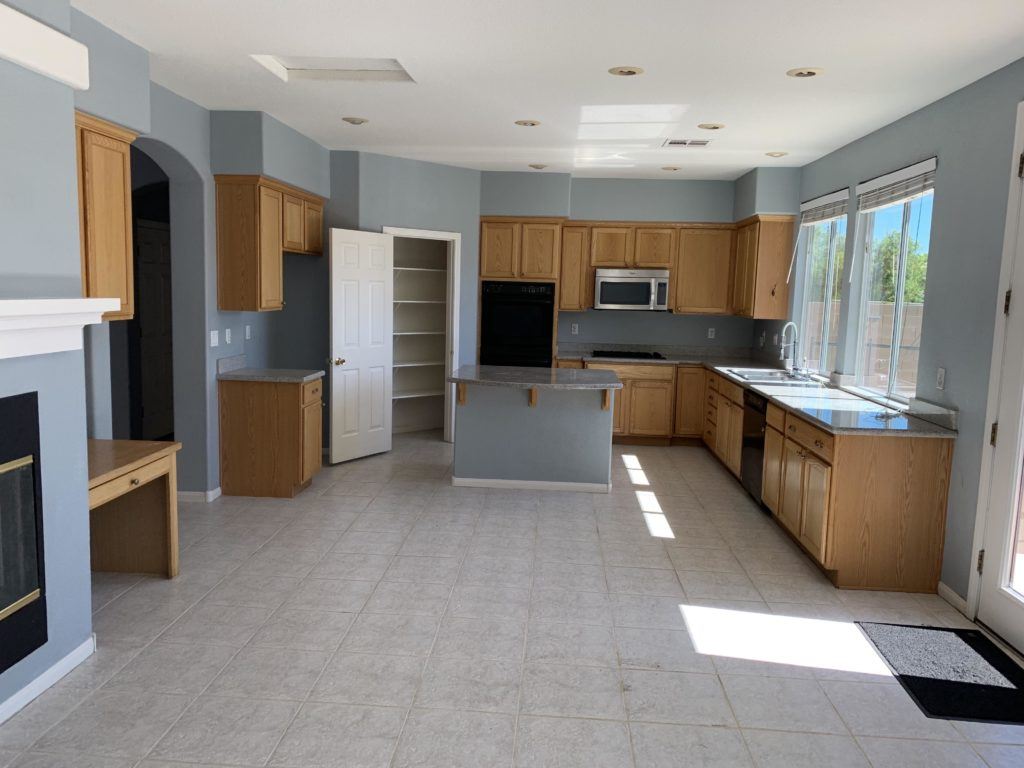 Originally, we planned to repaint these cabinets, but we wanted to give Travis and Camille an even more valuable update. Additionally, we installed quartz countertops, new laminate, and carpet. We also painted the entire house in a modern, neutral color.
The master bathroom became the highlight of the second floor. Our team renovated with a custom, tiled shower in a contemporary, textured design and installed a large soaking tub. Previously, the old tub was surrounded by overused carpet. It was a big eyesore for the entire bedroom
In replace of the old linoleum flooring, we installed a laminate matching the rest of the house. The overhead lighting needed renovating as well. Above the tub, we hung a contemporary chandelier and installed modern lamps above the vanity mirrors. The cabinets were changed to a clean white to match the kitchen and included new hardware as well.
In the secondary bathrooms, we added modern home renovations as well. The old cabinets were brown and aging. The countertops were yellowing Corian. Even the lighting was old. We replaced all of the outdated amenities in this bathroom with similar materials as the master bathroom. We installed white, quartz countertops, modern overhead lights, new faucets, and hardware, and repainted and repaired the drawers and cabinets.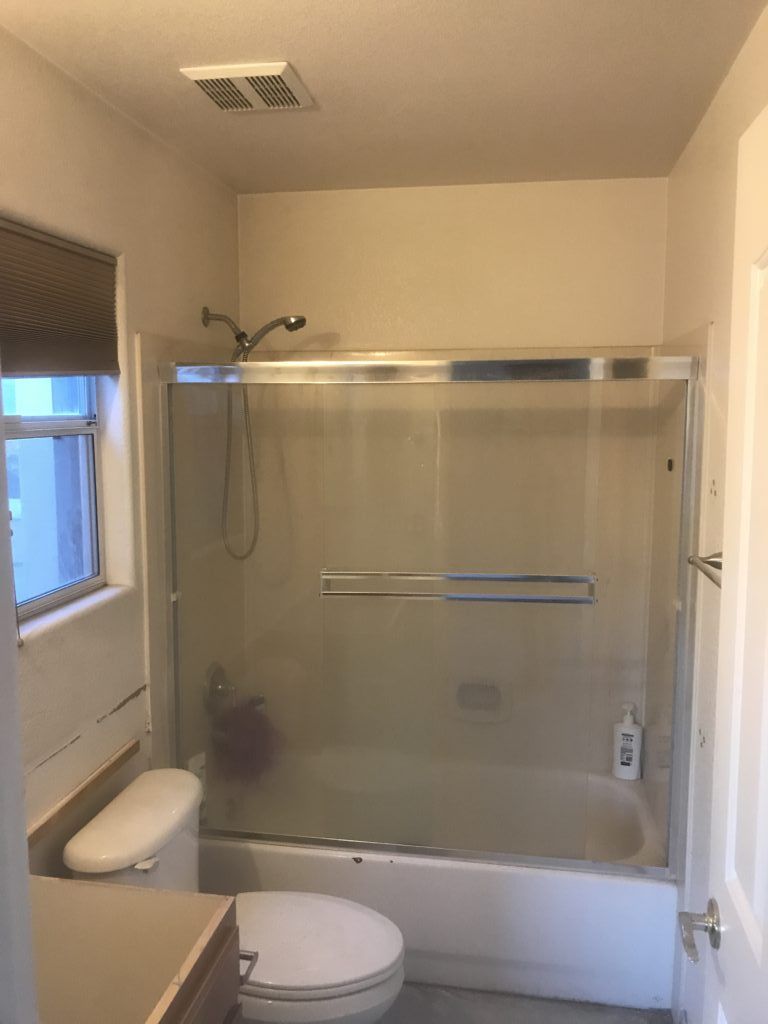 Travis and Camille's old and outdated bathrooms now resembled spa-like suites. These upgrades added a luxurious feel that was sure to impress buyers.
Sell your home for more
Within days of relisting their home, Travis and Camille received multiple full-price offers. Nine days later, their house was under contract for $450,000 – thousands more than their original asking price! Now instead of living in one state and trying to dump baggage in another, Travis and Camille happily moved forward with their next adventure.
Throughout the entire process, Travis and Camille praised Listing Masters for our communication. We kept them updated every step of the home renovation process and had no surprises. Not only did our team deliver on every renovation, we made selling their home effortless.
Ready to sell your home? Contact us and connect with us on social!