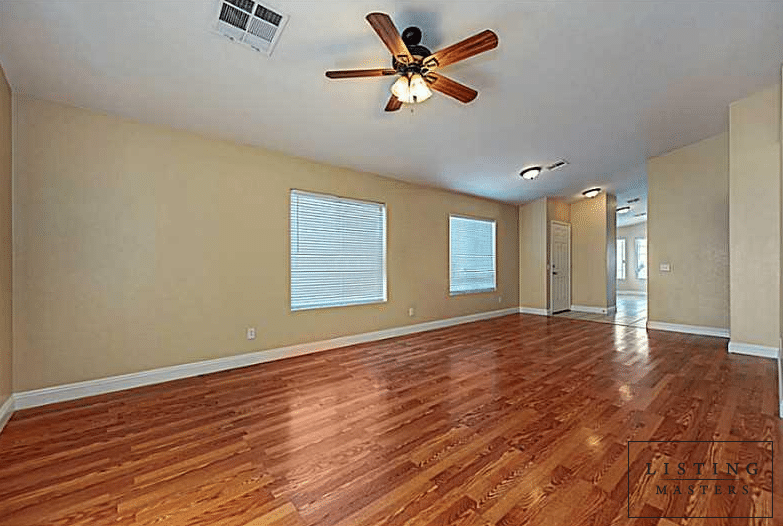 The birth of Listing Masters began over five years ago with a family who lost their grandmother and needed home remodeling help. Bridget and her siblings lived in Chicago. Their grandmother had moved to Las Vegas and owned multiple properties. The family was trying to balance mourning their loss from across the country while dealing with their grandmother's three homes and plot of land. To top it off, all three homes were a disaster. They were in dire need of a remodel.
Restoring multiple properties
Renters had been inhabiting most of the properties and Bridget did not have the money to repair their damage. Cross Timber was the worst of the three and needed a complete renovation from floor to ceiling. The carpets were black. The entire house smelled like an ashtray. The cabinets had collapsed to the floor. The walls were so stained a good cleaning wasn't enough to bring them back to life. Bridget and her family were at a crossroad. Their trust was depleted, but they had to get rid of these homes. Listing Masters was the hero they were waiting for to help with the home remodeling.
Our team of professions offered to spend $15,000 – $16,000 on the home remodeling for Cross Timber and restore it back to new. In addition to this, our team agreed to update the other two houses and assist with selling all four properties. Bridget's jaw dropped. She couldn't believe that we wanted to completely take over her burden. It had to be too good to be true. So we explained the truth. This was just as much a win for her as it was for us. Our system would get her the most profit for all of these properties. We would have multiple, beautiful listings. So, she immediately agreed and our team got to work.
Remodeling to add significant value
We remodeled the entire bathroom. Repaired the lights. Installed new carpet, baseboards, cabinets, and countertops. We replaced drywall and blinds and cleaned up the landscape. These changes added $45,000 to this house's selling price! It sold for the highest price in the neighborhood. Bridget felt the end was in sight. She allowed us to repair and sell the remaining properties. Although outdated, the other two homes didn't need as much work. Our team painted, added carpet, countertops, cabinets, and flooring and deep cleaned both places. Then, both homes were able to sell quickly at $15,000 more! Bridget's nightmare was over.
Using her portion of the proceeds from these previously remodeled properties, Bridget was able to find her dream house. At first, this home wasn't perfect either. Because of the faith, we'd established with her grandmother's houses, Bridget was adamant about us getting her home move-in ready. So our Listing Masters professionals cleaned up the house removing pet dander and cigarette smoke and installed brand new carpets. Finally, Bridget had a beautiful place to call home.
For the next several years, Listing Masters has been changing the lives with home remodeling for people like Bridget. Whether it's something as simple as painting and swapping out carpets or as extreme as the remodel we did at the Cross Timber property, our team has delivered on every opportunity.
Ready to transform and sell your home? Fill out our contact form. Don't forget to follow us on Facebook and Instagram for more transformations.