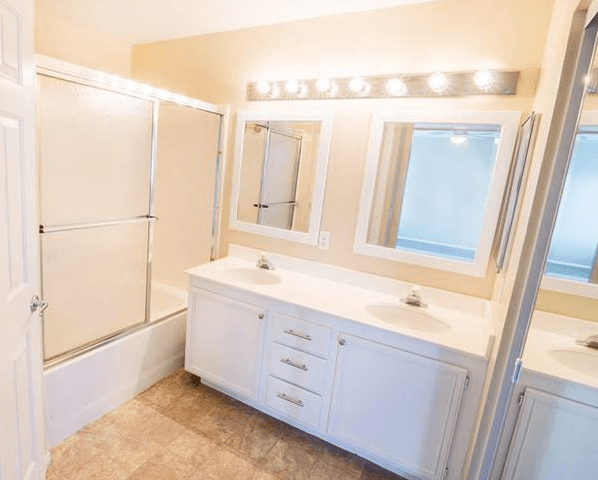 Allan and Laurie started their lives and family in their home on Cherokee. They'd begun raising their children but started to feel like they were running out of space. On top of the cramped living areas, their growing boys have turned their walls into art projects. It needed renovations and minor handyman types of repairs as well.
Renovations are too expensive
Allan and Laurie's once-beloved home suddenly looked like a deterrent for finding the perfect house. Based on its appearance, they feared it would cost too much for a renovation. Listing Masters helped them see what renovations would add value to their sale.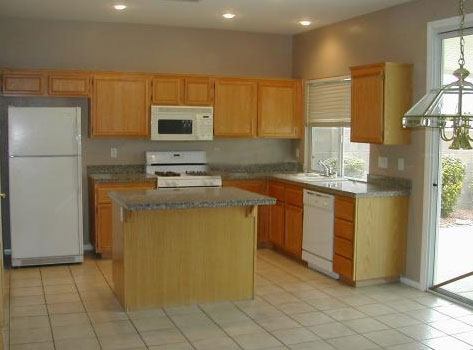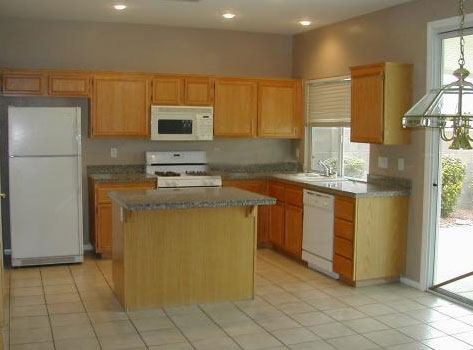 In the eyes of our professionals, Allan and Laurie's home was anything but a disaster. The walls and cabinets needed repainting – thanks to the boys. There were a few minor repairs that we could take care of in no time. Allan and Laurie were relieved but needed to know they could afford this basic renovation. So, we explained the Listing Masters way and fully opened their eyes.
Listing Masters takes care of the renovation
Our Listing Masters teams consists of skilled professionals that are experts in everything from custom cabinets to interior design. This also means we can discount labor and materials. We explained to Allan and Laurie that we would bring in our team and upfront the cost of all the renovations. We didn't want Allan and Laurie to add another stressor to their already busy lives. Happy to get rid of this burden, Allan and Laurie gave our team the keys to their home.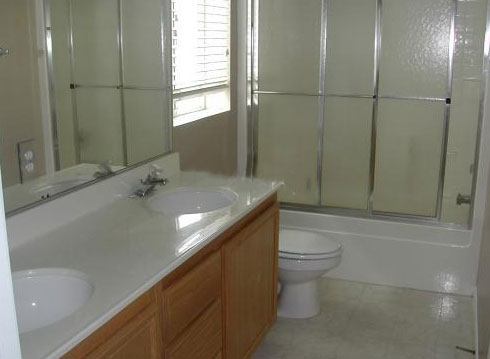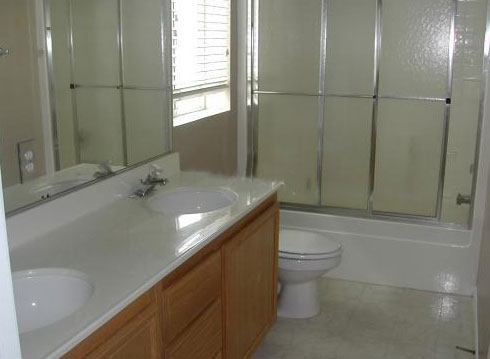 Our team was able to spend only $5,000 and finish all of their renovations. Within 30 days, Allan and Laurie's home was under contract and sold for $15,000 more! Not only did they save money by letting us pay for the renovations, they also made a huge profit on their home. But the story doesn't end there. Allan and Laurie still needed to find a new place to call home.
With a comfortable budget to shop with, we accompanied Allan and Laurie on their house hunt. Like many of our clients, most of the houses they saw were not worth their budget. They had lots of outdated amenities. Allan and Laurie were feeling they had to compromise on everything they wanted. Thankfully, our Listing Masters team knows every inch of Las Vegas.
We'll find you a place to call home
We found a home a little under budget for Allan and Laurie that met their requests, but it needed renovations. As we did with their previous home, we offered to pay for and complete all of the renovations. The house had everything Allan and Laurie were hoping for. It had a pool, large backyard, big master suite and enough room for all of their kids. Confident that we could deliver again, Allan and Laurie took our advice. They moved forward with the sale and purchased their soon to be dream home on Brave Warrior.
Before Allan and Laurie moved in, we sent in our team of designers to create a plan to transform their new home. Nearly everything in this house was outdated. The kitchen and bathrooms had aging linoleum floors. The cabinets and the interior walls severally needed facelifts as well. The carpets were old and the baseboards needed replacing. After over 10 years in the renovation business, no challenge is too big for our Listing Masters team.
No renovation challenge is too big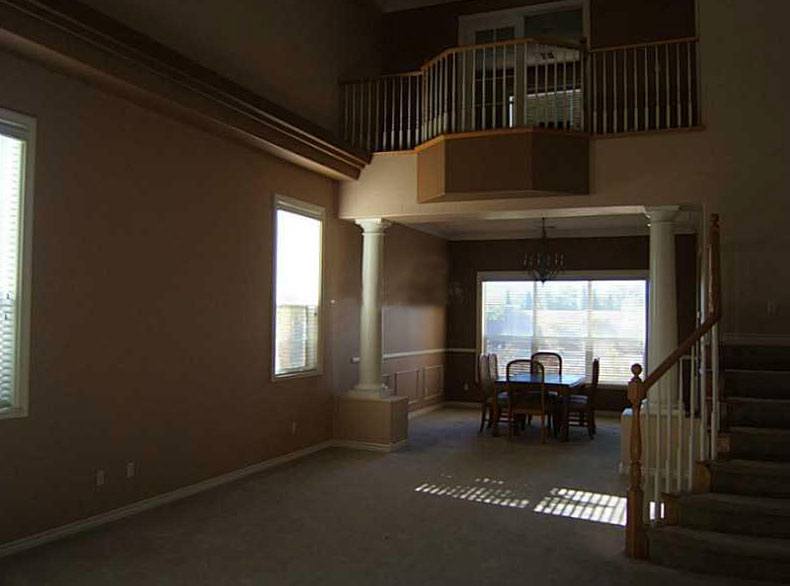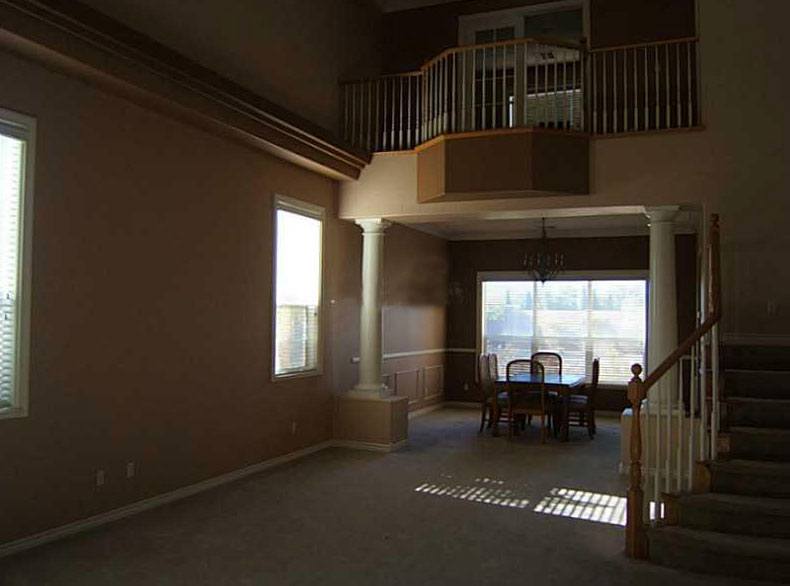 We started with the flooring. On the entire first floor, we laid a brand new engineered hardwood. We continued similar flooring in the secondary bathrooms and laundry room. On the stairs and second floor, we installed a brand new carpet with lots of padding. We wanted a carpet that would be very livable for Allan and Laurie's whole family.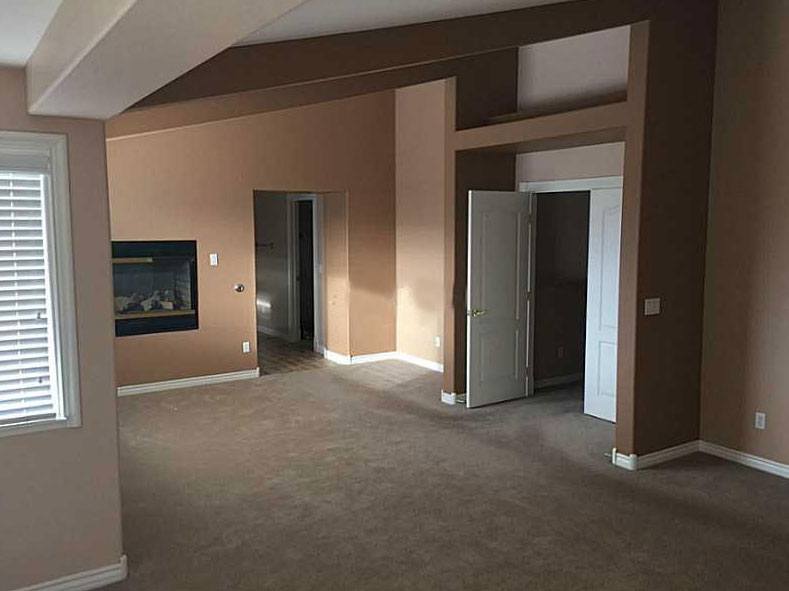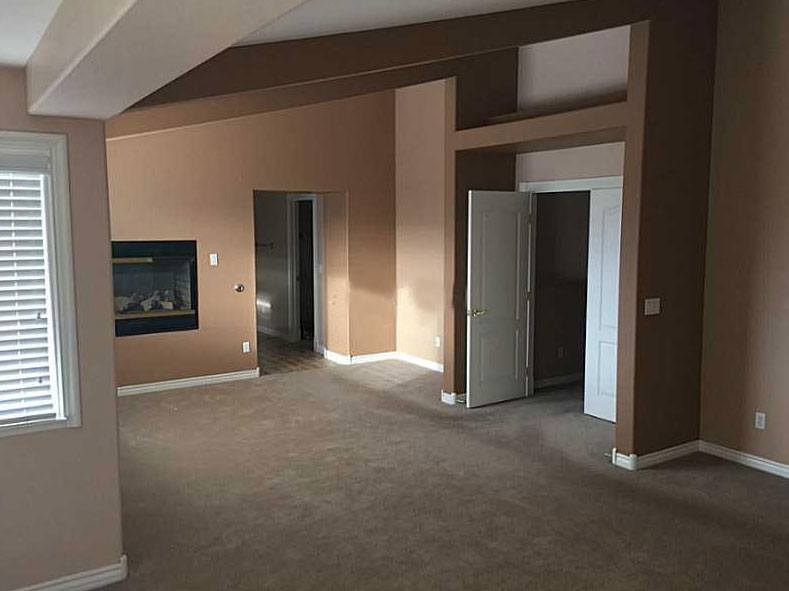 Moving into the kitchen, our renovation team got to work. They redid everything from floor to ceiling. We changed the cabinets to white and installed new hardware on all the doors and drawers. We installed a speckled, granite countertop and coordinated it with a tiled backsplash. In place of the old standard sink, we dropped in a large, and more functional, farm sink. To add a more modern touch, we even replaced the overhead lighting.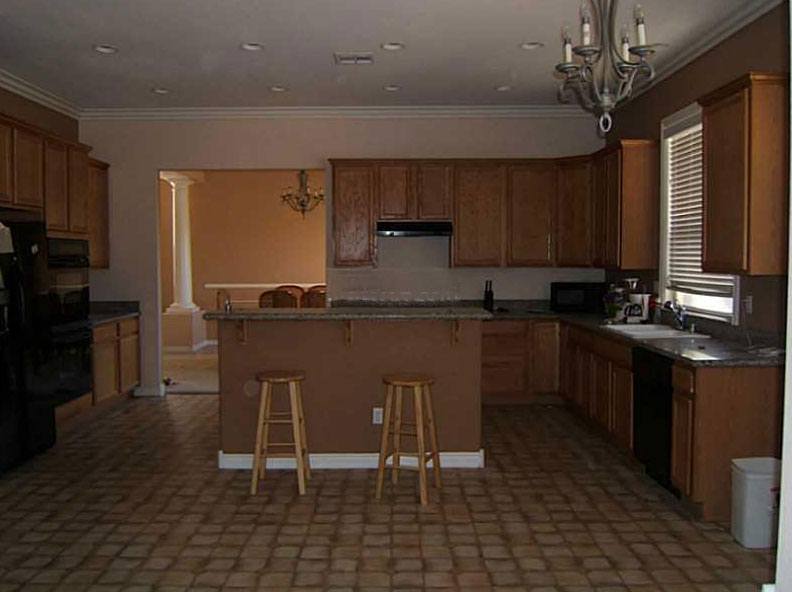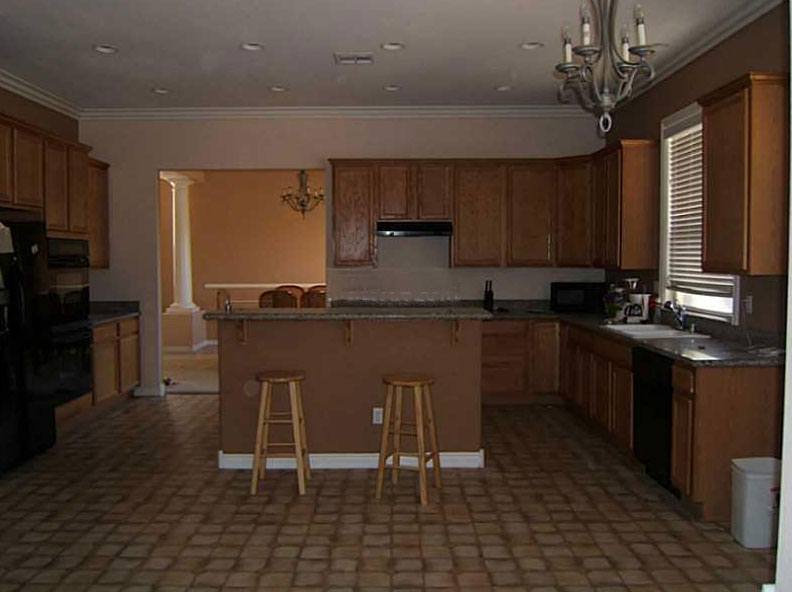 We continued the renovations with new, white cabinets around the house, fresh neutral paint, and even added stone texture to the fireplace. Almost instantly, Allan and Laurie felt right at home.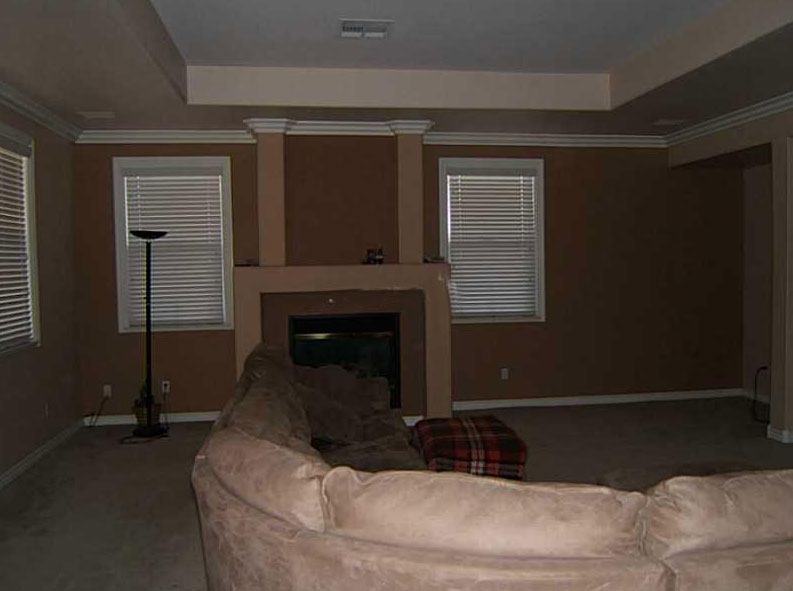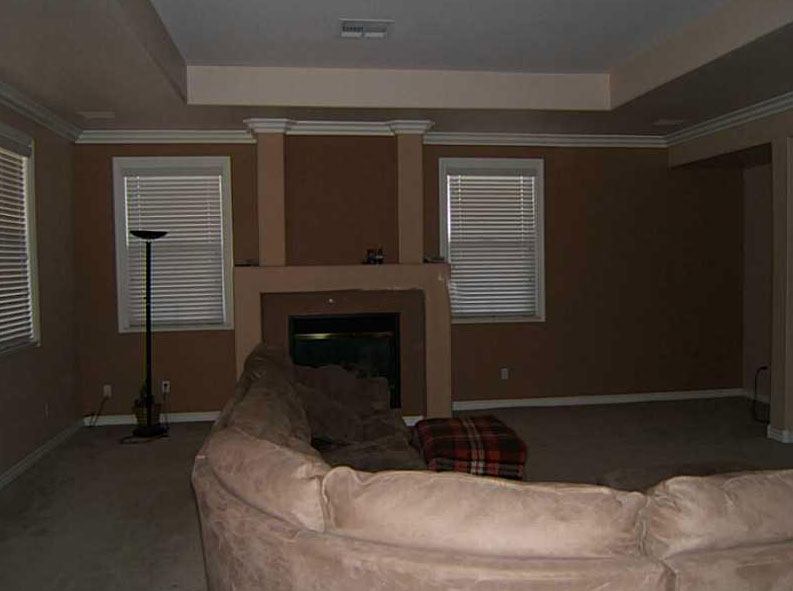 In the secondary bathroom, our team replaced the outdated cabinets with new, durable white ones. We also matched the countertops with granite in the kitchen and changed the overhead lighting. Additionally, the shower/tub combo was now tiled in a modern gray design.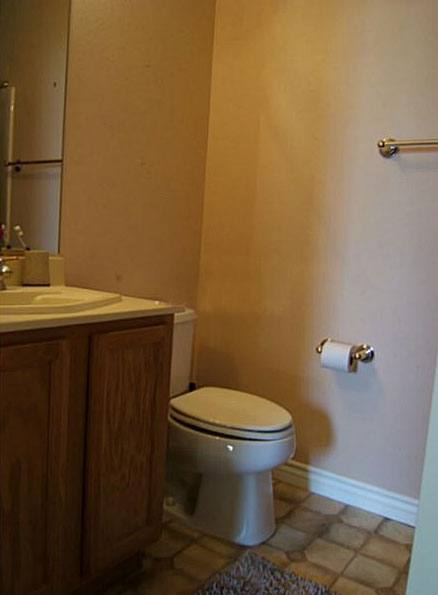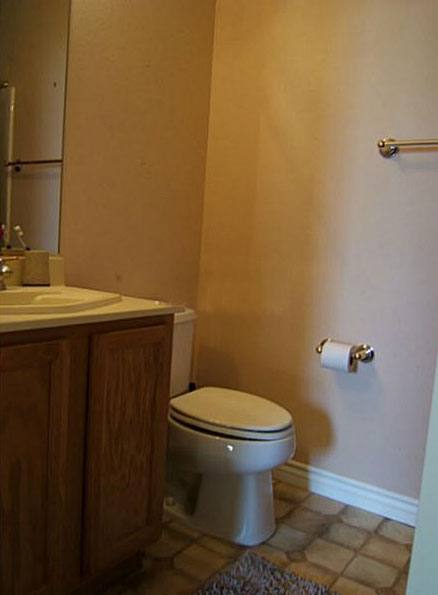 The master bathroom had the biggest change of all. In replace of the old jacuzzi tub, We installed a soaking tub next to the fireplace. In the walk-in shower, we laid granite on the shower seat and opposing shelf. We placed matching gray tile on the back wall and installed an intricate tile pattern on the center of the shower wall and the floor.
Once the renovations were complete, Allan and Laurie couldn't believe their eyes. This dream home didn't resemble the fixer-upper they thought they purchased. Everything from top to bottom looked brand new and they didn't even have to upfront the cost! We saved them $45,000 in renovations and added $50,000 to the worth of their home.
Save money and love your new home
We were able to discount all of the labor costs by using our partner, Kingdom Home's, renovation team, purchasing supplies at a wholesale price and only making changes that would add the most value to their home. We even saved them a few grand by cleaning up their pool and backyard.
Several years later, Allan and Laurie are still loving this dream home. We saved them stress, money and helped them find a real vision for this house.
Ready to find your dream home? Contact us and connect with us on social!