Completing a home renovation doesn't have to be a nightmare. Whether you are updating your current home or just purchased a new one, we can help you achieve simple changes. Our clients, Gisi and Phil, are a great example of this.
Gisi and Phil had the worst luck with their rental home. It had been broken into five times! Gisi's mom was also getting ready to move in with them. The couple was in desperate need of a functional single-story home in a safe neighborhood.
Let us find your perfect home
Several of their friends had worked with Listing Masters previously to complete home improvements and had high praise for our team. They were motivated to seek us out and see if we could solve their dilemma. Since our team is local, we know all the best neighborhoods in town. We quickly pulled a list together of homes in their price range that would make them feel safe.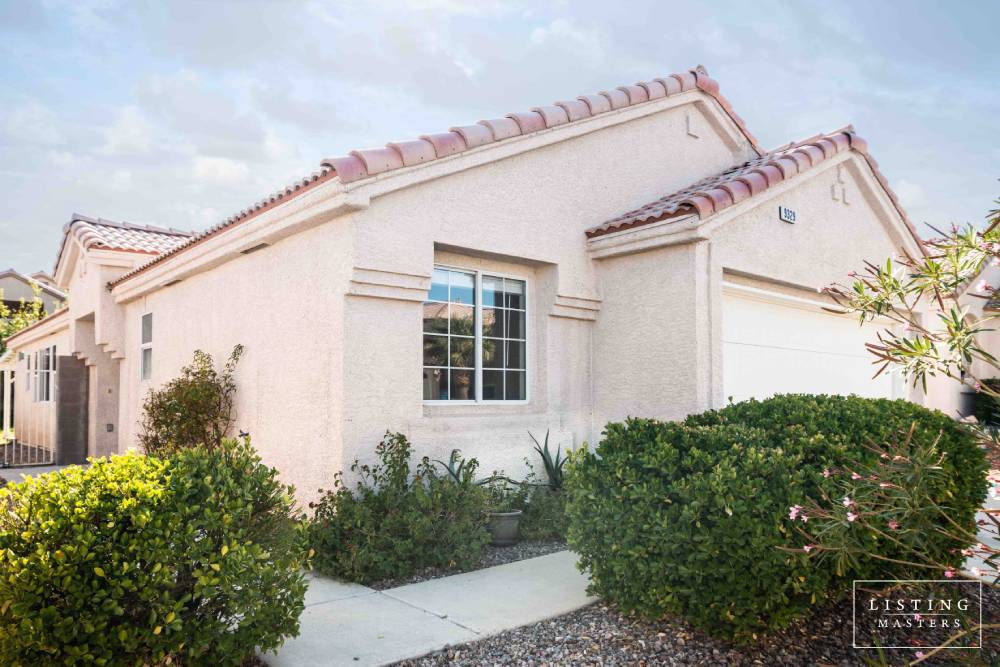 We found a winner in the Northwest part of the city, just along the Summerlin border. The layout was exactly what they needed. The home was a little under 1300 square feet and had enough space for everyone. Gisi's mom could feel right at home. Gisi and Phil could rest easy knowing their home was secure.
A few items appeared on their home inspection that they thought would be pricey. So, we offered to take care of all of these home renovations. But they wondered if they could afford our price. We assured them that we would upfront the cost of these repairs and we could offer a discounted rate because we'd use a partner construction crew. That way, they could just worry about settling in. The repairs were minor handyman type fixes like filling a small hole and smoothing out some drywall patches. Our skilled team would work quickly and efficiently to get the job done. Gisi and Phil were relieved that they had one less thing to worry about.
Save money and use our renovation crew
Knowing that these minor repairs were being taken care of, Gisi and Phil began to wonder if they could afford other home improvements. Their new home was a little outdated as well. It had tile countertops, dated wall pop-outs and a small spacing issue in the main living area. While on-site, our team gave them an affordable bid to update all of these things. We upfronted $15,000 to complete this home renovation and turned their house into a beautiful home.
Before

After
Our home renovation team quickly transformed Gisi and Phil's house. Firstly, we started with the kitchen. For the countertops, we installed a light quartz to replace the previous, outdated material. The cabinets also needed repairing. Additionally, we did replace the hardware on each of the doors with rounded knobs instead. Gisi and Phil enjoyed cooking. Therefore, we dropped in a brand new kitchen sink to give them a lot of extra space.
A home renovation changes everything
Secondly, the dining room had big home improvements, as well. The main living area, which included the dining and living room, was separated by a long wall. Our goal was to give Gisi and Phil more space to entertain their friends and family. So, we removed the large wall and opened up the entire room. To add to the space, we also removed a pop-out near the top of the wall.
This Listing Masters story is a prime example of how we can help buyers. We were able to offer Gisi and Phil the great service we have for other buyers and sellers in the past. Gisi and Phil were confident that we could find them the right home and make sure it was ready for them to move in. Above all, we took their burden of relocating and helped make the entire home renovation process smooth and enjoyable.
In the market for a new home or need help selling your current one? Fill out our contact form. You can also see more of our work by following us on Facebook and Instagram.